Events > September 2013
Big Data "Unconference"
Wednesday, 09/18/13 at 6:30pm - 8:00pm
Join us for pizza and open discussion around Big Data topics. In this session the Alumni Association will be introducing a new concept to our events, an unconference, a number of audience/participant driven parallel roundtable discussions.


---

Red Sox vs. Orioles: Networking, Turnarounds, and a Pennant Race
Thursday, 09/19/13 at 6:00pm - 10:00pm
SOLD OUT From Worst to First? Not to be a jinx, but perhaps a chance to witness a piece of baseball history!


---

Community Service Project: Boston Harbor Island Stewardship Day
Saturday, 09/21/13 at 9:00am - 2:30pm
SOLD OUT On Saturday, September 21 we will be on one of Boston Harbor's Islands working on a variety of tasks to help maintain the island. Your friends and family are invited to join in!


---

MIT Sloan CIO Symposium - Organizing Team Kickoff Dinner
Monday, 09/23/13 at 6:00pm - 9:00pm
Help set the stage for the 2014 event! We will be discussing the Theme, teams for 2014, panel topics, speaker ideas, and other great stuff. Don't miss out on the fun!


---

Sloan 5 Happy Hour at Tia's
Friday, 09/27/13 at 6:00pm - 9:00pm
Attention Sloan alumni classes 2009-2013! Your Sloan 5 Representatives, representing recent alums, have planned an awesome happy hour for Friday, September 27.


---

SUN
MON
TUE
WED
THU
FRI
SAT
1
2
3
4
5
6
7
8
9
10
11
12
13
14
15
16
17
18*
19*
20
21*
22
23*
24
25
26
27*
28
29
30
Recent Events...


2017 Sloan Boston Alumni Holiday Party @ the Ritz
12/8/17, 6:30pm
You're invited to celebrate the season with Boston-Area Alumni at the Ritz-Carlton Hotel, just steps from the Boston Common. A hearty dinner and full open bar are included.

---
Personal Branding with Brett McCarty (CS #62)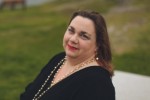 11/29/17, 6:30pm
Branding isn't only about a job search; it's about you at work. What are you known for?

---
2017 MIT Sloan CFO Summit: "Balanced Chaos"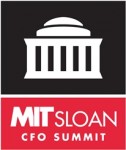 11/16/17, 7:30am
Registration closes Monday, November 13 at midnight. Email Tina Kruczynski (tina@mitcfo.com) to purchase a ticket.

---
Alumni Networking Event at Back Bay Social Club
11/9/17, 6:00pm
Join Sloanies for a night out courtesy of the Sloan Boston Alumni Association and Sloan 5.

---
Life Sciences Interest Group – Inaugural Meeting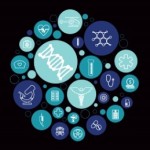 11/1/17, 6:30pm
Network with professionals in Biotech, Pharmaceutical, Medical Devices and other Life Sciences industries?

---
Volunteer Consulting Opportunities Information Session (CS #61)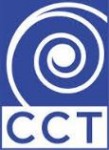 10/23/17, 6:30pm
Are you thinking about transitioning to a role in the non-profit space, or making an impact on a Boston-area non-profit?

---
Eliminate the 9 Silent Killers of Business and Career Success (CS #60)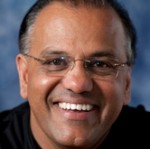 10/17/17, 6:30pm
You have a business education from a prestigious school. But, do you feel something is missing or holding you back from greater success in your career or business?

---
Start-Up Law 101 Panel (BIEN Speaker Series)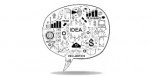 10/12/17, 6:30pm
Are you working on a start-up and asking yourself what you should be doing to make sure you've taken proper legal steps for your company?

---
MIT iEcosystem Symposium
10/12/17, 10:30am
---
Red Sox vs. Toronto Blue Jays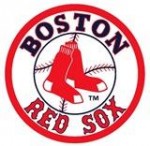 09/26/17, 5:30pm
Sold Out

---