Events > August 2021
Women & Wine Wednesdays: "Healthy Gourmet Cooking Class with Hannah"
Wednesday, 08/4/21 at 6:00pm - 7:30pm
Cooking & eating well don't have to be dreadful especially when paired with community & wine. Join Hannah for a virtual holistic healthy cooking class! Just show up with the ingredients and follow along as she leads us in creating a delicious meal.


---

5th Annual Alumni Happy Hour at The Beachcomber, Wellfleet
Saturday, 08/7/21 at 6:00pm - 10:00pm
Alumni, please join us for some fun and networking. The Beachcomber sits above Cahoon Hollow Beach, part of the Cape Cod National Seashore.


---

"Managing Your Career by Upskilling & Reskilling" (Career Management Series #92)
Wednesday, 08/11/21 at 6:30pm - 8:00pm
Dave Denaro will discuss the ever changing, rapidly evolving economy, hybrid work environment, automation, and change management. All these impact most jobs in most sectors of the economy, probably including yours over time, and require new skills.


---

Wine and Cheese Pairing Event (Resilience Series #6)
Friday, 08/27/21 at 6:30pm - 8:00pm
Join us for an interactive wine and cheese pairing presented by Dave Stare, SB 1962, Owner, Dry Creek Vineyard and Peter Endicott, SM 1989, Owner, The Cheese Shop in Salem, MA.


---

SUN
MON
TUE
WED
THU
FRI
SAT
1
2
3
4*
5
6
7*
8
9
10
11*
12
13
14
15
16
17
18
19
20
21
22
23
24
25
26
27*
28
29
30
31
Recent Events...


MIT Sloan Student and Alumni Welcome Reception
10/6/22, 6:00pm
Join fellow alumni to welcome incoming and returning students as the academic year begins.

---
"How to Identify/Choose and Work with an Executive Coach" (CS #97)

09/20/22, 6:30pm
What is the role of an executive coach? What is the purpose of assessments; what are they and how are they selected?

---
Women & Wine Wednesdays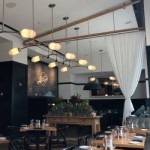 09/7/22, 6:00pm
Welcome Back! School's starting and Summer's ending. Let's ring in the Fall with style!

---
6th Annual Alumni Happy Hour at The Beachcomber, Wellfleet

08/13/22, 6:00pm
Alumni, we are excited to host our 6th annual Happy Hour at The Beachcomber. Please join us for some fun summer networking at this ocean-side bar and restaurant (with outdoor seating and live music).

---
Women & Wine Wednesdays (#46)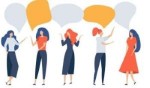 08/3/22, 6:00pm
Happy Summer! Let's reconnect. What summer plans do you have? Have you been traveling around the world?

---
"Networking: Blending Zoom and In the Room" (CS #96)

06/14/22, 6:30pm
Join Kim Littlefield and Mary Cavanaugh from Keystone Partners for a discussion on networking virtually and in-person.

---
Women & Wine Wednesdays (#45)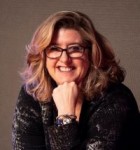 06/1/22, 6:00pm
Welcome Back our Confidence Coach Alyssa Dver!

---
2022 MIT Sloan CIO Symposium- a Hybrid Event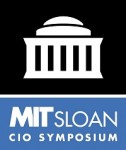 05/22/22, 4:30am
The in-person Symposium will be at the MIT Samberg Conference Center and Wong Auditorium. The digital Symposium will run in parallel and be held in our MIT Sloan CIO community.

---
Women & Wine Wednesdays (#44)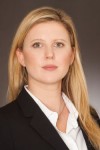 05/4/22, 6:00pm
Reconnect with other Sloan Alumnae and students, and professional women. Welcome to Sara Mattern, Partner, Foley Hoag, LLP, who will discuss clean energy with us. As a lawyer she advises clients on financing and strategic development.

---
Activate, Amplify & Energize Your Social Media Presence
04/21/22, 6:30pm
Tips to using social media to promote your next event.

---