Upcoming Events...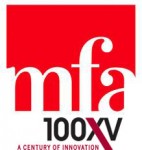 Wednesday, 4/9/14 at 6:00pm - 8:30pm
A wine and cheese reception at the Museum of Fine Arts, followed by guided tours of the Linde Family Wing for Contemporary Art.

Tuesday, 4/15/14 at 6:30pm - 8:30pm
Join us for discussion by the top HR researchers on the use of big data in hiring and retaining key employees, including Data Scientists. Featuring 2004 Sloan Alum Pasha Roberts of Talent Analytics.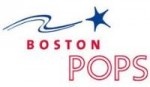 Thursday, 5/8/14 at 8:00pm
Only a few seats left - reserve yours now!

Wednesday, 5/21/14 at 7:30am - 7:00pm
The MIT Sloan CIO Symposium is an annual one-day conference, held on the MIT campus, where CIOs and other senior business executives gather from around the world to exchange leading-edge academic research and technologies.

Friday, 12/5/14 at 6:30pm - 9:30pm
You're invited to celebrate the season with Boston area alumni at the Ritz-Carlton Hotel, overlooking the Boston Common. A hearty dinner and full open bar are included.
RSS | more
Recent Events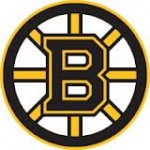 Tuesday, 03/4/14 5:30pm
SOLD OUT

Tuesday, 02/11/14 6:00pm
This event is sold out Ever wondered how to better connect with other entrepreneurial or innovative alumni in start-ups or other organizations? Join us over appetizers and drinks.

Tuesday, 01/21/14 6:30pm
Join Dr. Anmol Madan for a presentation on the use of smartphone data to deliver timely interventions for high risk patients.
more
Now Trending: The MIT CIO Symposium
In one day... Engage and connect with global business and industry thought leaders.
Explore the newest enterprise technological innovations.
As the global trend towards digitization accelerates, organizations need to reinvent their Digital Enterprises, again. Are you ready for the next digital revolution?
Wednesday, May 21,,,
MIT Sloan Boston Receives Great Dome Award
[ Read more... ]