Upcoming Events...

Tuesday, 12/10/13 at 6:30pm - 8:00pm ***TODAY!***
Top 10 Resiliency Boosters to Manage Stress and Give yourself a Boost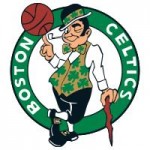 Monday, 12/16/13 at 6:00pm ...6 days away!
SOLD OUT Celtics Makeover! Can a new coach and new talent revitalize the Green?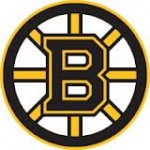 Tuesday, 3/4/14 at 7:00pm
At TD Garden vs. Florida Panthers

Wednesday, 5/21/14 at 7:30am - 7:00pm
The MIT Sloan CIO Symposium is an annual one-day conference, held on the MIT campus, where CIOs and other senior business executives gather from around the world to exchange leading-edge academic research and technologies.
RSS | more
Recent Events

Friday, 12/6/13 6:30pm
Sold Out Celebrate the season with Boston area alumni at the Ritz-Carlton Hotel, overlooking the Boston Common. A hearty dinner and full open bar are included.

Thursday, 11/21/13 7:30am
Join financial executives from around the world and leading faculty from across MIT for a day of interactive learning and thought-provoking discourse on the future of finance, accounting, and business.

Wednesday, 10/30/13 6:30pm
Carol Davidsen, former Director of Integration and Media Targeting for President Obama's 2012 re-election campaign, explains how big data is changing the political landscape.
more
Now Trending: Big Data at Walmart.com
Big Data is so integrated into the finance department at Walmart.com that the analytics team can't change an Internet search algorithm or pay more for
Google
Ad Words without the green-light from the division's chief financial officer.
.
(Nov 22, 2013)
"It's really been in the last couple of years, since we invented that algorithm, that the role of the CFO has changed. You need to be able to understand how it works at a pretty detailed level," Liz Coddington, vice president of finance and CFO of Walmart.com, told a CFO conference this week.
.
Read on,,,
MIT Sloan Boston Receives Great Dome Award
[ Read more... ]