Officers and Directors 2021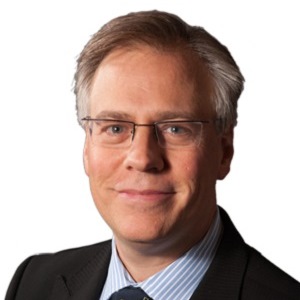 Christopher Reichert, SM/MOT '04



Vice President, Treasurer Emeritus and MIT Sloan CIO Symposium Advisory Board Member
Christopher is the former Chief Information Officer for the award-winning Edward M. Kennedy Institute for the United States Senate. As a member of the Institute's senior management team, Reichert oversaw the organization's exhibit and back office technology, as well as collaborated on overall Institute strategy and operations.
Previously he was the Director of Web Technology for the John F. Kennedy Presidential Library and Museum. Christopher worked to modernize the Library's online and offline systems, including multiple award-winning websites. Prior to JFK, Christopher was the founder of Mindsurfers, LLC, a non-profit organization with a mission to build underprivileged children's passion for technology and engineering using LEGO Mindstorm Robotics. While at Vecna Technologies, he erved as Project Lead for the team that developed the groundbreaking MA Health Connector Portal in 2006, which served as a guide for aspects of President Obama's Affordable Care Act. Christopher has received Master's degrees from MIT Sloan and the Harvard Kennedy School. Christopher was the Executive Chair of the MIT Sloan CIO Symposium for almost 10 years. He holds triple citizenship in the USA, Australia and Spain and has been known to enjoy a song or three.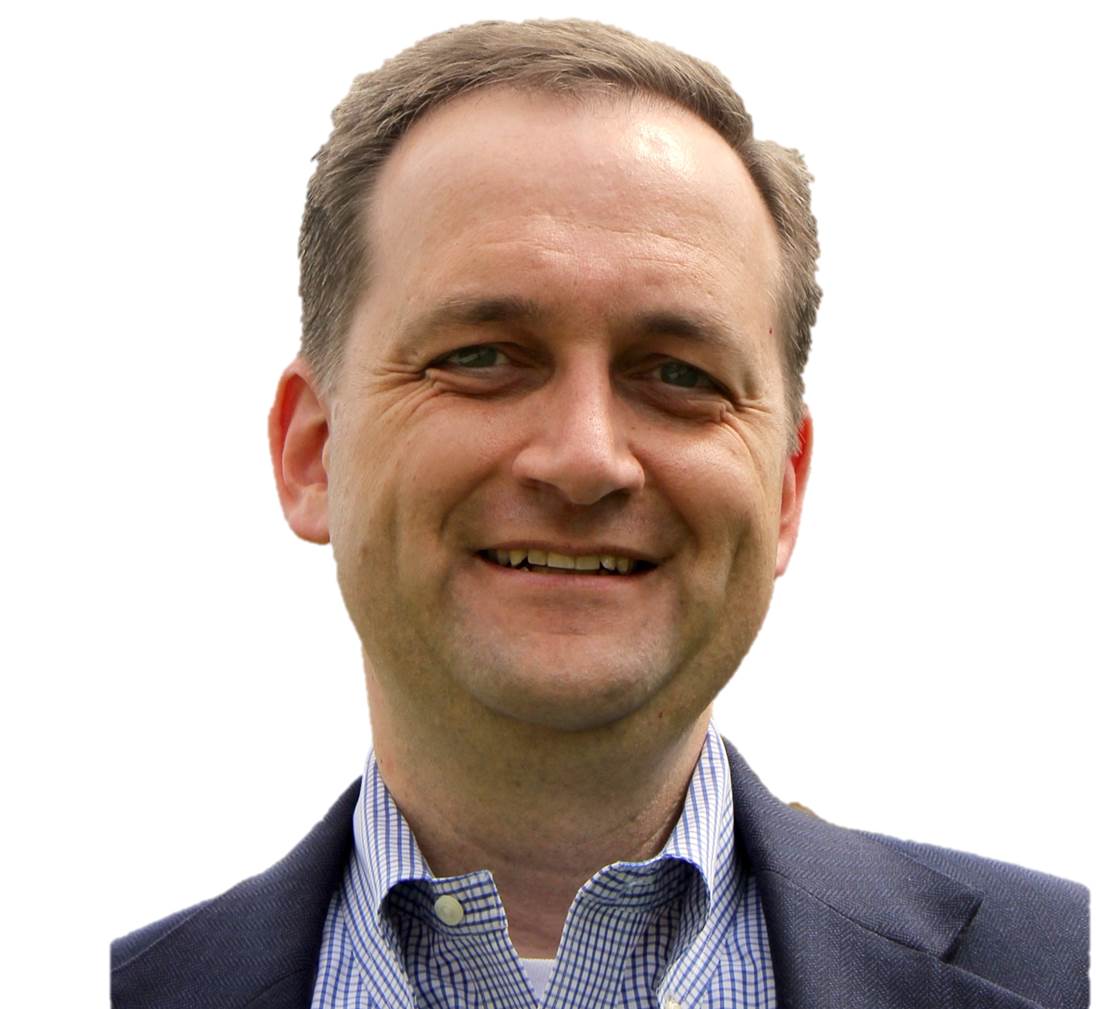 Mark Crowley, MBA '98


Treasurer and MIT Sloan CFO Summit Committee
Mark has an extensive career spanning finance and strategy, working closely with senior executives as a valued business adviser, and helping rapidly growing technology companies' scale.
As Vice President of Financial Planning & Analysis (FP&A) at Care.com, Mark leads a comprehensive restructuring of the finance team, hiring new people, establishing a repeatable forecasting and reporting process, and implementing a financial planning system. Previously, Mark was Director of FP&A at Constant Contact, where he was part of the deal team for the $1.1 billion sale of the company. Prior to Constant Contact, Mark was at Verizon, where he served in numerous finance and strategic planning roles. Mark's unique combination of finance and strategy came from his earlier roles in investment banking at Lehman Brothers, and management consulting at A.T. Kearney. In addition to serving on the MIT Sloan Boston Alumni Board and being part of the organizing committee for the MIT CFO Summit, Mark serves as treasurer of the Medford Boat Club. He's also been active in local politics, having run for Medford City Council.Mark earned his MBA from MIT Sloan in 1998, and also has a BA in Economics from Brandeis University. He and his wife, Suanna, have two daughters and live in Medford, MA. Mark also serves as the Career Series Vice Chair for the Association.
Dave Harelick, MBA '02



Clerk, Real Estate Interest Group Chair, Technology Vice Chair, Social Networking Vice Chair, Young Families Vice Chair
David, CFA is a Corporate Vice President and Head of USA for Gulf Investment House managing it's US real estate portfolio via Innovest Capital, Inc. David was a Partner at Corporate Realty Investment, LLC and a Senior Vice President of its predecessor, CRIC Capital, LLC, a joint venture with Prudential Financial investing in single tenant, net lease real estate. Prior to CRIC, David was an Associate in the Real Estate Capital Markets Group of Lend Lease and a Financial Analyst at Wasserstein Perella & Co. David founded or co-founded: Lion & Lion USA, a global digital marketing agency with a focus on measurable ROI-based online marketing campaigns; USA Cupom, a website designed to connect Brazilian tourists with American retailers; Free Travel Genius, a blog devoted to teaching people how to travel for free or cheap; and The Acqumen Group, LLC,a consulting firm aiding small or socially responsible businesses. David has also consulted for various technology and real estate firms including Clark Realty Capital, LLC, Boston Capital, Automatos, Inc., Technisys, S.A., College Coach, LLC and pi Technologies.
David is a licensed real estate broker in the Commonwealth of Massachusetts. David received a B.S. from Cornell University and an MBA from the MIT Sloan School of Management and is a CFA charterholder. David lives in Brookline with his wife, daughter and son. As a hobby, he writes a Travel Blog and is an avid skier and hiker.
Joanna Eldridge, SM '93



Chief People Officer, MIT Sloan CIO Symposium Advisory Board Member and Life Sciences Interest Group Co-Chair
Joanna is a consultant at Keolis. In this IT role, she is the HR Transformation Leader and helps to set strategic technology priorities that are guiding the reinvention of the Human Resources Department. Prior to her current role, Joanna has held positions in HR technology leadership at Haemonetics, Akamai Technologies, CDM Smith and was a consultant for both Towers Perrin and KPMG. Joanna received her Master of Science degree from the MIT Sloan School of Management in 1993 where she concentrated in Information Technology and Operations Management. She received her Bachelor of Science degree in Computer Information Systems from California State University, Los Angeles in 1989. Joanna serves on the Board of Directors for the MIT Sloan Alumni Club of Boston.
Sahil Joshi, MBA '19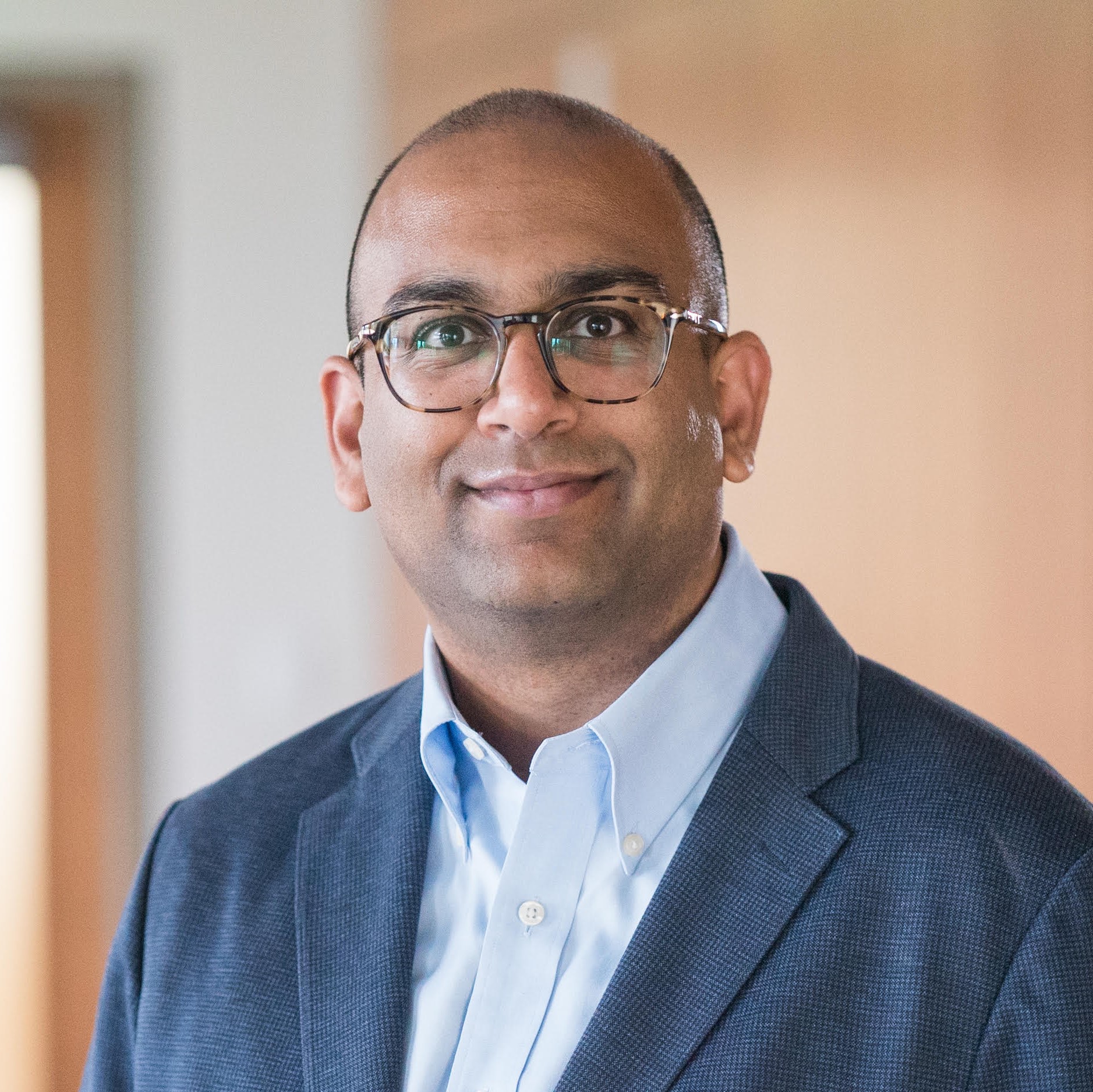 Assistant Vice President, Head of MIT Eco-System Engagement
Sahil is a Strategy & Analytics Principal Lead at Google, where he is focused on driving growth for Google's largest customers. Sahil also has experience at KKR & Co, Bridgewater Associates, and Monitor Deloitte Consulting. As a consultant, Sahil was focused on working across sectors to create economic opportunity, supporting and leading engagements with the White House, the World Bank, several large foundations, and a Middle Eastern investment authority, among others. Sahil received his MBA at MIT Sloan and MPA at the Harvard Kennedy School. At MIT, Sahil was a Legatum Fellow and received the Miriam Sherburne Scholarship, an achievement award. He is a proud alumni of the "Rolling Sloans," Sloan's band. He graduated magna cum laude with a BA from Dartmouth College.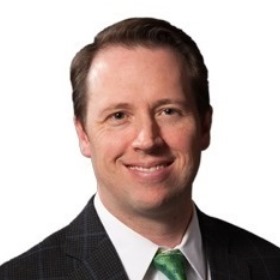 Jeff Uller, MBA '03


President Emeritus
Jeff is Vice President of Finance at Agero responsible for FP&A and Pricing. Agero is a $1B Technology Enabled Services company with a long history of providing roadside assistance services to the clients of the largest Insurance and Automotive companies in North America. Prior to Agero, he was Vice President of Finance at Bottomline Technologies, a B2B business payments software company (SaaS). Before Bottomline, Jeff had a long career at Vistaprint with roles including as Senior Director of Finance & Decision Analysis, Director of Marketing Strategy & Planning, General Manager for Webs (a Vistaprint company), and Senior Finance Manager for the COO. Jeff has also worked in Management consulting and in Engineering within the Automotive industry. Jeff earned his MBA from MIT Sloan, a Masters in Electrical Engineering from Oakland University, and a Bachelors of Computer Engineering (Magna Cum Laude) from the University of Michigan. He and his wife, Kelly, have a daughter and a son and live in Wellesley, Massachusetts.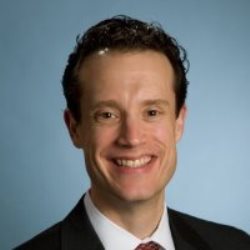 Sean Brown, SM '94



Career Management Series Chair, Technology Vice Chair and MIT Sloan CIO Symposium Advisory Board Member
Sean Brown is global director of communications at McKinsey, where he leads publishing, communications, and client events for the Strategy and Corporate Finance practice, driving engagement with senior executives on McKinsey's thought leadership and client capabilities. Sean has hosted and moderated more than 350 virtual client events and also hosts McKinsey's "Inside the Strategy Room" weekly podcast series. Previously, Sean led McKinsey's global alumni program, was director of alumni relations at MIT Sloan; led two marketing start-ups; and was also a consultant at McKinsey. An experienced public speaker, Sean has delivered keynotes on communications and external/alumni relations at a wide range of conferences - both online and in person – around the world. He has also directly advised McKinsey clients, and shared perspectives with leading global media, on alumni and external relations. Sean holds a Master of Science in Management from MIT Sloan and a Bachelor of Commerce from McGill University, and is an active alumnus of both institutions. Based in Boston, he is a board member of the MIT Sloan Boston Alumni Association, the founder and chair of the association's career management series, and serves on the advisory boards of the association's two signature annual events: the MIT CFO Summit and MIT CIO Symposium. Sean is also a member of the McGill Desautels global expert panel.
Pat Hubbell, SM '91



Entrepreneurship Interest Group C0-Chair, Resilience During Turbulence Co-Chair

Pat's career has focused on technology, innovation and leadership including roles as engineer (Corning, Inc., Eastman Kodak Company, DEC), management consultant (PRTM), senior associate director (Cornell University) and VP of development (Keystone Strategy). Pat has found her passion at the intersection of innovation and impact, most recently as co-founder and executive director of the nonprofit, social impact, technology startup, Candorful. Candorful uses double-sided platform technology to connect transitioning military, veterans, and military spouses with volunteer interview coaches for deep career impact. Pat supports the MIT Sloan Boston Alumni Association by creating fun Entrepreneurship and Resilience programming with her fellow board members.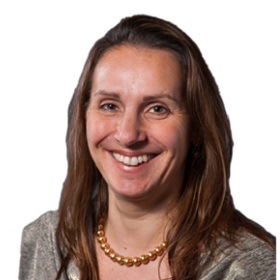 Julia Abramovich, MBA '02



Non-Profit Interest Group Chair
Julia brings over twenty years of work experience in sales, strategy consulting, marketing, and business development. As an Advisory Sales Leader, Julia Abramovich leads the Business Development function for the KPMG US business. She is responsible for stewarding a sales culture, setting strategic direction for the team, and achieving results for a 3B business. Julia also serves as a Lead Partner for a Fortune 50 Healthcare client. Prior to joining KPMG, Julia was a Vice President of Sales for IBM Cloud Software Business for Retail, Consumer Products, and Travel clients. While at MIT Sloan, she was awarded a Merit Fellowship for her contributions to the Sloan community. Julia remains closely involved with MIT as a Board of Directors member of the MIT Sloan Club of Boston, leading Women's advancement initiatives, and as an alumni interviewer for the Institute admission. Ms. Abramovich graduated with honors from Brandeis University with a B.A. in Mathematics and minors in Economics and Philosophy.
Ray Chang, SB '77, SM '84



MIT Sloan CIO Sympsoium Advisory Board Member

Ray has built and led software teams at vendor, end user, and consulting organizations. These teams were empowered to address customer needs by bringing new and enhanced products to market. As a Senior Vice President at Fidelity Investments, Ray built teams of Enterprise Architects, bringing diverse development groups into alignment across the enterprise and ensuring that leading edge technologies were successfully adopted. Previously, Ray was a Director of Software Development at Oracle and Wang Laboratories. Ray's teams broke new ground in areas such as web-based email, workflow, and broadband local area networking. He represented each of these companies at industry standards organizations. Ray has been active with the MIT Sloan CIO Symposium since 2011, serving various roles on the Award, Web, marketing, and Innovation Showcase teams. Ray received both a Master's and Bachelor's degree from MIT's Sloan School of Management and is a member of the IEEE and ACM. He was born and raised in New York. He and his wife have 5 children, who have attended Wellesley, RPI, Tufts, Bowdoin, and NYU. They live in Winchester, Massachusetts.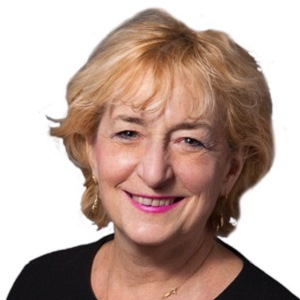 Audrey Daum, SM '88
Women's Events Chair, Women & Wine Wednesdays Chair, Marketing Chair, and Resilience During Turbulence Co-Chair
Audrey was named a Five Star Wealth Manager, listed in Boston Magazine from 2011 to present. She was mentioned on CNBC as an Advisor to President Donald J. Trump, former CEO of The Trump Organization. Audrey Daum is a Senior Vice President – Investments with Moors & Cabot. Prior to joining the firm in 2010, Ms. Daum was employed as a Vice President and Financial Advisor with Merrill Lynch Global Wealth Management from 1998 to 2010. She was also employed as a Senior Business Manager at Merrill Lynch from 1996 to 1998. Prior to that, from 1994 to 1996, she was a Vice President of Institutional Fixed Income Sales at Citicorp Securities and Vice President of Corporate Finance from 1988 to 1994. While at Citicorp, she was responsible for leading and negotiating Donald Trump's loan restructurings with a 64-member bank group. She is an advocate for financial literacy and authored "The Little Floof's Book of Money". Audrey holds an MBA in Fincance from MIT Sloan, she spent two years at Harvard Graduate School of Arts and Sciences, and holds an undergraduate degree from Northeastern University.
Kara Kelley, MBA '18


Life Sciences Interest Group Co-Chair
Kara is Associate Director, Business Development and Acquisitions at AbbVie. Prior to this new position she was Associate Director of Global Business Development at Takeda since January 2019. While at Sloan, her coursework primarily focused on the intersection of finance, healthcare, and innovation. On campus, she was an active member of the Sloan Student Senate, Sloan Women in Management (SWIM), Sloan Ambassadors, and is co-president of the Healthcare Club.
Jane Lu, MBA '20



Recent Alumni Events Co-Chair and Social Networking Co-Chair
Jane is an Associate at McKinsey &Company, focused on helping pharmaceutical and biotechnology companies grow and commercialize life-saving products and technologies. Jane has worked with many of the most recognizable pharma and biotech companies in the world, and recently helped a major COVID-19 vaccine developer commercialize its highly efficacious vaccine in an effort to halt the global pandemic. Additionally, Jane is a co-founder of the McKinsey Biotech Coaching Club, an organization that advises leading biotech startups on their key strategic challenges on the path to growth and innovation. Jane received her MBA from the MIT Sloan School of Management, and her Bachelor of Arts from Dartmouth College.
Christina Qi, SB '13



Entrepreneurship Interest Group C0-Chair

Christina is the CEO of Databento, a market data platform. Databento's mission is to make live and historical data more affordable and flexible, so that startups and teams can launch faster.She previously founded Domeyard LP, a hedge fund focused on high frequency trading, which traded up to $7.1 billion dollars per day. . Christina is a contributor to the World Economic Forum's research on AI in finance. She is a visiting lecturer at MIT, including Nobel Laureate Robert Merton's "Retirement Finance" class since 2014, and alongside President Emerita Susan Hockfield and Dean David Schmittlein in 2019. She was elected as a Member of the MIT Corporation Development Committee, MIT's Board of Trustees. She was elected Co-Chair of the Board of Invest in Girls in 2019. Christina serves on the boards of various organizations, including the MIT Corporation Development Committee, GBH, Invest in Girls, and the Financial Executives Alliance. Her work in finance earned her a spot on various "X Under X" lists, including Forbes 30 Under 30, where she is now a board member. Christina is a CAIA Charterholder.

MIT Sloan CFO Summit Chair

Jeremy is a Managing Director at UBS Financial Services, and joined UBS in 2015 after 10 years at Credit Suisse Private Bank, where he also served on Credit Suisse's Advisory Council, a 14-person leadership team in the Private Bank. Jeremy graduated cum laude from the University of Pennsylvania, and holds an MBA from the MIT Sloan School of Management with a focus in Financial Management. In 2003, Jeremy founded the MIT CFO Summit (www.mitcfo.com), the premier forum for corporate finance executives, and continues to serve as chairperson. Jeremy is frequently contacted by members of the media for his insights into business and strategic issues facing the CFO, and has been quoted by Bloomb