Events :: Upcoming...
Women & Wine Wednesdays
Wednesday, 06/7/23 at 6:00pm - 9:00pm ...4 days away!
Collaborative Networking with MIT Sloan Alumnae & Friends Journey to India with the W20: Stephanie Oestreich, Chief Business Officer at Galecto


---

Summer Mixology (MITSBAA Resilience Series)
Wednesday, 06/14/23 at 6:30pm - 8:00pm ...11 days away!
Join us for a very special MITSBAA Resilience Series evening with Jaclyn Selby, MIT Sloan MBA, and Founder of Sous Chef, along with her colleague Berto Santoro, a Master Mixologist to create some fabulous and seasonal cocktails!!


---

SUN
MON
TUE
WED
THU
FRI
SAT
1*
2
3
4
5
6
7*
8
9
10
11
12
13
14*
15
16
17
18
19
20
21
22
23
24
25
26
27
28
29
30
Recent Events...


"Negotiating an Offer in Any Economic Cycle" (Career Series #103)
06/1/23, 6:30pm
Dave Denaro, VP, Keystone Partners & Tad Mayer, Partner, Essex Partners, will offer sage advice about negotiating a job offer in any economic cycle.

---
"How to Read People: A New Framework" (Career Series #102)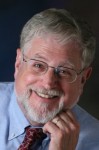 05/4/23, 6:30pm
Join Dr. Larry Stybel, co-founder of Stybel Peabody Associates, Inc., to discuss how you can "read" others so that you can tailor your messages to increase acceptance.

---
Preventing Cyber Attacks Via STPA/STAM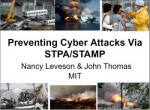 05/3/23, 6:00pm
---
Women & Wine Wednesdays - "Getting out of your Comfort Zone"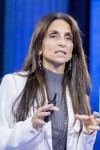 05/3/23, 6:00pm
Collaborative Networking with MIT Sloan Alumnae & Friends

---
Leadership during Conflict | General David Petraeus & Dr Andrew Lo

05/1/23, 6:00pm
Join General David H. Petraeus and Dr. Andrew Lo in a fireside chat as they discuss "Leadership during Conflict" in the context of deteriorating international relations, political pressures, and recession fears.

---
"Finding a Job in a Recession" (Career Series #101)

04/13/23, 6:30pm
What is different? What should you do differently? Chances that an offer could be revoked? Join Keystone Partners' Career Management experts Mary Cavanaugh, SVP; Kim Littlefield, Partner; and Penny Locey, VP.

---
Women & Wine Wednesdays: Collaborative Networking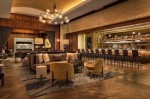 04/4/23, 6:00pm
April is Financial Literacy Month. Join us for this lively discussion about the importance of financial literacy with Audrey Daum, SM 1988, MITSBAA Board Member & SVP, Moors & Cabot and Tiffany Hu, Managing Director, State Street Global Advisors.

---
2023 #MITCIO Virtual Event #3: Inside MIT -- David Verrill & IDE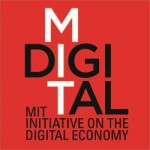 03/7/23, 12:00pm
This will be the third of a monthly series of virtual events leading up to the MIT Sloan CIO Symposium on May 15 & 16, 2023.

---
Women & Wine Wednesdays: Collaborative Networking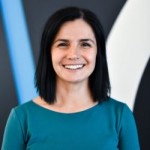 03/1/23, 6:00pm
Oli Qirko, President, Cambridge Consultants, will lead an impactful conversation on the topic of women's health, progress being made today, and the innovations of tomorrow that will enable better care for these special people in our lives.

---
Sloanies Helping Sloanies: "Enabling Career Connections 2023"
02/28/23, 7:00pm
Come meet other MIT Sloan alumni in your industry, and find your future talent amongst current Sloanies!

---