SOLD OUT Celtics Makeover! Can a new coach and new talent revitalize the Green?
Paul Pierce? Kevin Garnett? Doc Rivers? Who are they? We've got Brad Stevens, the youngest coach in the NBA, and rookie Kelly Olynyk. Let's see what new ideas, youth, and enthusiasm can do to renovate a well-regarded and established brand.
We have a limited number of Loge seats which we are offering to members and guests at a nice discount. We'll meet 6:00-7:00PM at Boston Beer Works where the first round is on us, and then head down the street to cheer on the team at 7:30!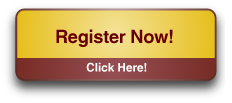 Date: Monday, December 16, 2013
Time: 6PM-7PM at Boston Beer Works, 112 Canal Street
Game: 7:30PM
Sloan Alumni: $40 per ticket ($66 face value), may bring up to 3 guests
_______
For more information, contact Ray Chang at rjchang@sloan.mit.edu or 781-879-4117.
Event Information
EVENT DATE:
Monday, Dec 16 2013 at 6:00pm
[ iCal ]
LOCATION:
Boston Beer Works / TD Garden
112 Canal St
Boston, MA 02114