Board of Directors 2019-2020





Before Bottomline, Jeff had a long career at Vistaprint with roles of increasing responsibility. Jeff was the Senior Director of Finance & Decision Analysis at Vistaprint. He managed a global team and his responsibilities included the financial reporting, strategic planning, decision analysis, and special projects for the $1.5B Vistaprint business unit. Preceding the Finance role, Jeff was the Director of Marketing Strategy & Planning and worked on global projects that cut across all of Marketing; including mobile marketing strategy, key performance metrics, global segment strategy, and planning. Prior to this role, Jeff was the general manager for Webs, a digital do-it-yourself website company with 60 employees in the Washington DC area (acquired by Vistaprint in December 2011). Earlier in his career, Jeff was a manager in consulting at PRTM Management Consultants (acquired by PwC) focused on delivering operational strategy projects to Fortune 500 clients around the globe. Before PRTM, Jeff was a manager at General Motors and during his career at GM he worked in areas of increasing responsibility in corporate strategy, business development, and corporate finance. Jeff began his career as a product engineer at Chrysler Corporation working in electrical engineering for the Jeep brand of products.

Jeff earned his MBA from MIT Sloan in 2003, a Masters in Electrical Engineering from Oakland University in 1998, and a Bachelors of Computer Engineering (Magna Cum Laude) from the University of Michigan in 1996. He and his wife, Kelly, have a daughter and a son and live in Wellesley, Massachusetts.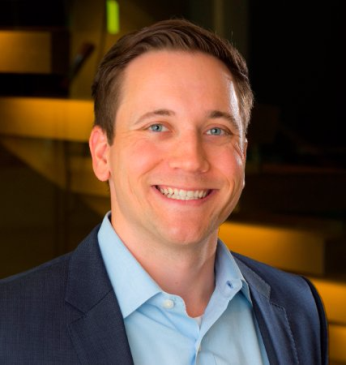 Nick Holda, MBA '13



Vice President and Recent Alumni Events Chair
Nick leads sales and business development at PreVeil, a Spark Capital-backed cybersecurity startup in Boston. Nick is passionate about growing companies andconnecting with people. Prior to working in cyber security, Nick was anemerging leader in Boston Consulting Group's High Tech and Next Gen B2B Salespractices where he managed growth strategy and 'next gen' go-to-marketinitiatives for the world's largest enterprise tech companies. Theseexperiences built upon Nick's entrepreneurial innovation training at MIT andhis hands-on business turnaround experience at AlixPartners.

Nick earned his MBA from the MIT Sloan School ofManagement, where he was a Martin Trust Community Fellow. He also holds aPost-graduate Diploma in Business from the University of Aberdeen (Scotland)and a Bachelor of Business Administration from McCombs School of Business atthe University of Texas at Austin.

In his free time, Nick enjoys playing with his twokids, following news on innovative tech companies, sailing around BostonHarbor, running / hiking outdoors, watching football, and learning to play golf.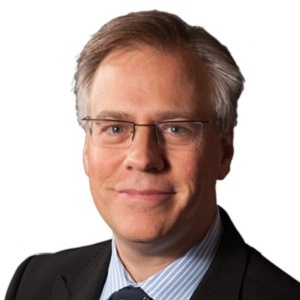 Christopher Reichert, SM/MOT '04



Treasurer, Technology Chair and CIO Advisory Board Member

Christopher is the former Chief Information Officer for the award-winning Edward M. Kennedy Institute for the United States Senate. As a member of the Institute's senior management team, Reichert oversaw the organization's exhibit and back office technology, as well as collaborates on overall Institute strategy and operations.

Previously he was the Director of Web Technology for the John F. Kennedy Presidential Library and Museum. Christopher worked to modernize the Library's online and offline systems, including multiple award-winning websites. Prior to JFK, Christopher was the founder of Mindsurfers, LLC, a non-profit organization with a mission to build underprivileged children's passion for technology and engineering using LEGO Mindstorm Robotics.

While at Vecna Technologies, recently named one of the Top 100 Women-Led Businesses in Massachusetts, Christopher served as Project Lead for the team that developed the groundbreaking MA Health Connector Portal in 2006, which served as a guide for aspects of President Obama's Affordable Care Act. Christopher has received Master's degrees from MIT's Sloan School of Management and the Harvard Kennedy School.

Christopher was the Executive Chair of the MIT Sloan CIO Symposium for almost 10 years. He holds triple citizenship in the USA, Australia and Spain and has been known to enjoy a song or three. Christopher has received Master's degrees from MIT's Sloan School of Management and the Harvard Kennedy School of Government.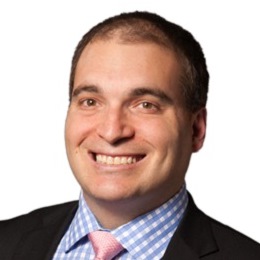 Dave Harelick, MBA '02



Secretary, President Emeritus and Real Estate Events Chair, Technology Vice Chair, Young Familes Vice Chair and Networking Vice Chair
David B. Harelick, CFA is a Corporate Vice President and Head of USA for Gulf Investment House managing it's US real estate portfolio via Innovest Capital, Inc. David was a Partner at Corporate Realty Investment, LLC and a Senior Vice President of its predecessor, CRIC Capital, LLC, a joint venture with Prudential Financial investing in single tenant, net lease real estate. Prior to CRIC, David was an Associate in the Real Estate Capital Markets Group of Lend Lease and a Financial Analyst at Wasserstein Perella & Co.

David founded or co-founded: Lion & Lion USA, a global digital marketing agency with a focus on measurable ROI-based online marketing campaigns; USA Cupom, a website designed to connect Brazilian tourists with American retailers; Free Travel Genius, a blog devoted to teaching people how to travel for free or cheap; and The Acqumen Group, LLC, a consulting firm aiding small or socially responsible businesses. David has also consulted for various technology and real estate firms including Clark Realty Capital, LLC, Boston Capital, Automatos, Inc., Technisys, S.A., College Coach, LLC and pi Technologies.

David is a licensed real estate broker in the Commonwealth of Massachusetts. David serves on the board of directors of the MIT Sloan Boston Alumni Association, Inc. as its President Emeritus and the Gateway at Riverwalk Condominium Association, Inc. (a 73-unit mixed-used condominium complex in central Florida). He formerly served as a Trustee of the Barnes Mansion Condominium Trust (a 24-unit residential condominium complex in Boston, MA). David received a B.S. from Cornell University and an MBA from the MIT Sloan School of Management and is a CFA charterholder. David lives in Brookline with his wife, daughter and son. As a hobby, he writes a Travel Blog and is an avid skier and hiker. Ray received both a Master's and Bachelor's degree from MIT's Sloan School of Management and is a member of the IEEE and ACM. He was born and raised in New York. He and his wife have 5 children, who have attended Wellesley, RPI, Tufts, Bowdoin, and NYU. They live in Winchester, Massachusetts.
Board Members at Large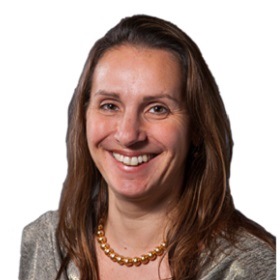 Julia Abramovich, MBA '02



Non-Profit Networking Chair and Women's Events Co-Chair
As a Principal and Advisory Sales Leader, Julia Abramovich leads the Business Development function for the US Advisory business at KPMG. She is responsible for stewarding the sales culture and setting strategic direction for the team. She is focused on optimizing client value propositions, sales processes, and resources for business growth and market success. Julia brings over twenty years of work experience in sales, strategy consulting, marketing, and business development.
Prior to joining KPMG, Julia was a Vice President of Sales for IBM Cloud Software Business for Retail, Consumer Products, and Travel clients. Her team was responsible for client relationships and delivering IBM's software solutions to US clients, with focus on Cloud, Analytics, and Cognitive services. She also served as Greater Boston Senior Location Executive for IBM in Massachusetts. Over her 16 years with IBM, Julia successfully led many sales teams in the Retail, Financial Services, and other verticals to growth. Previously, Julia served as a Chief of Staff for a 20,000 person GBS consulting organization, where she started her tenure with IBM. As a strategy consultant, Julia focused on helping national retail clients implement new brand strategies and increase sales through understanding and interpreting customer preferences.
Julia graduated with honors from Brandeis University with an B.A. in Mathematics and minors in Economics and Philosophy. In 2002, Ms. Abramovich earned an M.B.A. from the MIT Sloan School of Management where she was awarded a Merit Fellowship for her contributions to the Sloan community. She continues to be closely involved with the Sloan School, previously as a class officer and now as a Board Member for the MIT Sloan Boston Alumni Association. Julia is involved with several other local non-profit organizations.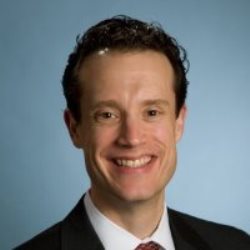 Sean Brown, SM '94



Career Series Chair, Technology Vice Chair and MIT Sloan CIO Symposium Advisory Board Member
Sean has served as a member of the board since 2001, and launched the association'sc areer services offering in 2009. He has designed and hosted over 70 MIT Sloan events during his time on the board. In his role as a member of the MIT Sloan CIO Symposium advisory board, Sean helps set the strategic direction fort his flagship event. He has also served as an active alumni volunteer across a range of activities, including serving as an MIT Community Catalyst Leadership Program coach for the past 8 years.
Sean currently leads Global Communications and External Relations for McKinsey and Company's Strategy and Corporate Finance practice, helping drive engagement with clients and influencers around the world on the Firm's latest thought leadership and client capabilities. Sean also leads the Practice's virtual knowledge dissemination efforts, and has selected, hosted, and moderated the discussions of more than 200 live web based knowledge events, presented by senior McKinsey partners and attended by thousands of executives each year.
Sean is a former McKinsey consultant and has also advised hundreds of clients around the world on their external and alumni relations strategy, has shared perspectives on alumni and external relations with a wide range of international media, and served as a keynote speaker at conferences on externalrelations in Singapore, Germany, England, Ireland, and across the US. In 2014, Sean helped manage McKinsey's strategic partnership with the World Economic Forum, including its presence at the Annual Meeting in Davos.
On a personal level, Sean enjoys behavioral economics and decision making, and closely follows new social, web, and wireless technologies. He has attended the annual International Consumer Electronics Show 15 times since 2000. Sean's specialties and expertise include: marketing and communications; external relations/client community building and engagement; thought leadership, online social networking, collaboration, and analytics; career and talent services; event moderation and public speaking; and in person and virtual events; and consumer and wireless technology (software and hardware).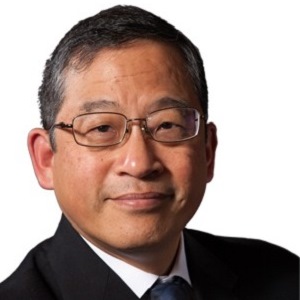 Ray Chang, SB '77, SM '84



MIT Sloan CIO Symposium Advisory Board Member, Technology Vice Chair

Ray has been active with the MIT Sloan CIO Symposium since 2011, serving various roles on the Award, Web, Marketing, and Innovation Showcase teams.

Ray has built and led software teams at vendor, end user, and consulting organizations. These teams were empowered to address customer needs by bringing new and enhanced products to market.

As part of State Street's IT Office of Architecture, Ray is helping the enterprise achieve its vision of private cloud computing, securely delivering client solutions with faster time to market at lower cost, with a focus on business intelligence and data warehousing. As a Senior Vice President at Fidelity Investments, Ray built teams of Enterprise Architects, bringing diverse development groups into alignment across the enterprise and ensuring that leading edge technologies were successfully adopted. Previously, Ray was a Director of Software Development at Oracle and Wang Laboratories. Ray's teams broke new ground in areas such as web-based email, workflow, and broadband local area networking. He represented each of these companies at industry standards organizations.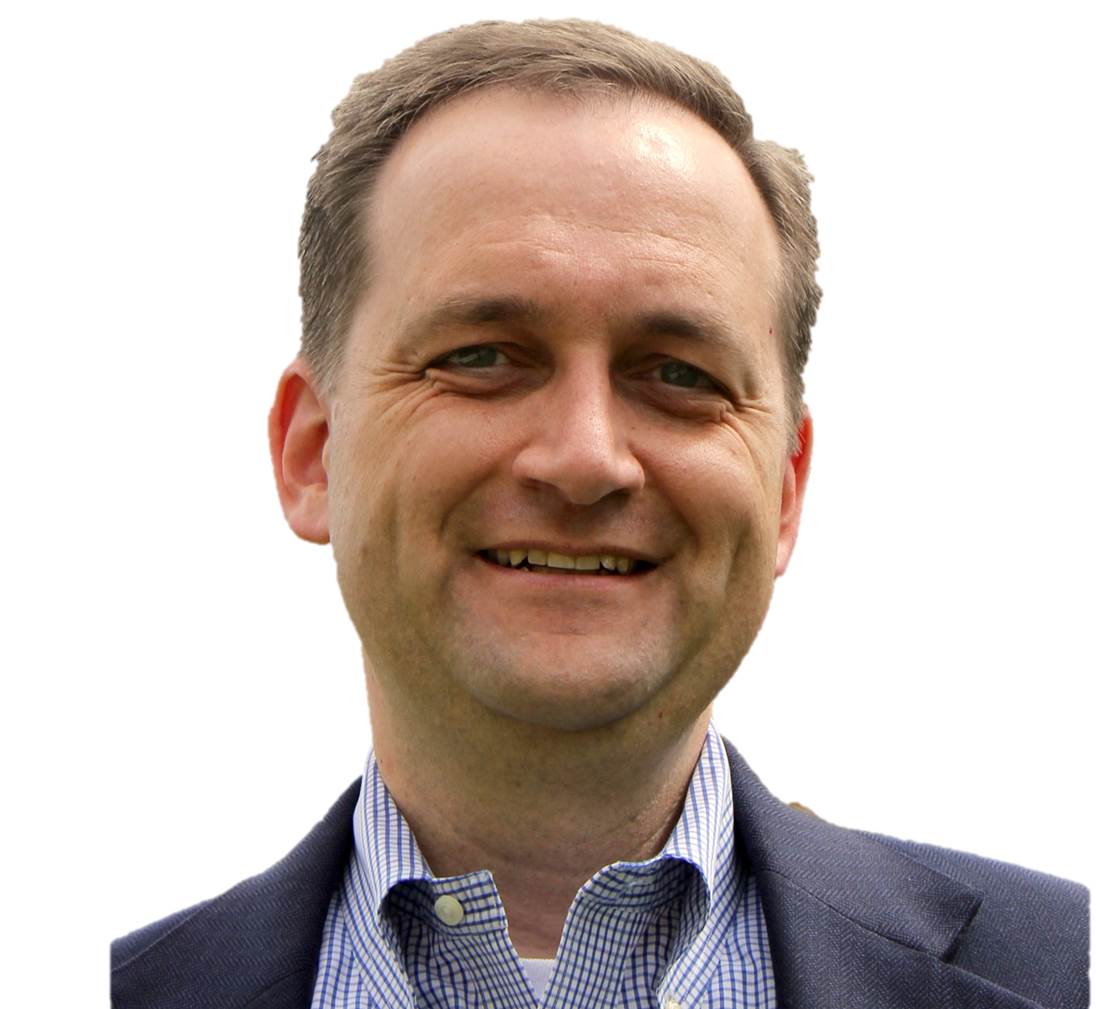 Mark Crowley, MBA '98


Assistant Treasurer, Career Series Vice Chair and MIT Sloan CFO Summit Volunteer
Mark has an extensive career spanning finance and strategy, working closely with senior executives as a valued business adviser, and helping rapidly growing technology companies' scale. As Chief Financial Officer of Volante Technologies, a global payments software company with more than 750 employees, Mark has been responsible for building the finance function and leading its first ever fund raise. Previously, Mark has led the Financial Planning & Analysis (FP&A) teams at Fuze, Care.com, and Constant Contact (where he was part of the deal team for the $1.1 billion sale of the company). Prior to Constant Contact, Mark was at Verizon for 10 years, where he served in numerous finance and strategic planning roles. Mark's unique combination of finance and strategy came from his earlier roles in investment banking at Lehman Brothers, and management consulting at A.T. Kearney.
In addition to serving on the MIT Sloan Boston Alumni Board and being part of the organizing committee for the MIT Sloan CFO Summit, he's also been active in local politics, having run for Medford City Council, and is a board member of the PTO at Mystic Valley Regional Charter School.
Mark earned his MBA from MIT Sloan in 1998, and also has a BA in Economics from Brandeis University. He and his wife, Suanna, have two daughters and live in Medford, MA.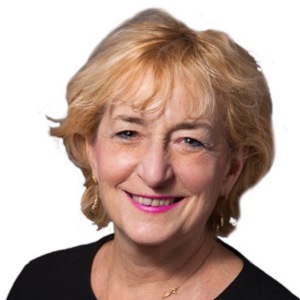 Audrey Daum, SM '88



Women's Events Co-Chair, Marketing Chair

Audrey Daum was named a 2013 Five Star Wealth Manager, listed in Boston Magazine February 2013, for a second year in a row. She was recently mentioned on CNBC as an Advisor to Donald J. Trump, CEO, The Trump Organization (October 23rd). Audrey Daum is a Senior Vice President – Investments with Moors & Cabot. Prior to joining the firm in 2010, Ms. Daum was employed as a Vice President and Financial Advisor with Merrill Lynch Global Wealth Management from 1998 to 2010. She was also employed as a Senior Business Manager at Merrill Lynch from 1996 to 1998. Prior to that, from 1994 to 1996, she was a Vice President of Institutional Fixed Income Sales at Citicorp Securities and Vice President of Corporate Finance from 1988 to 1994. While at Citicorp, she was responsible for leading and negotiating Donald Trump's loan restructurings with a 64-member bank group.

Audrey holds an MBA from MIT Sloan School of Management, 1988, spent two years at Harvard Graduate School of Arts and Sciences, and holds an undergraduate degree from Northeastern University.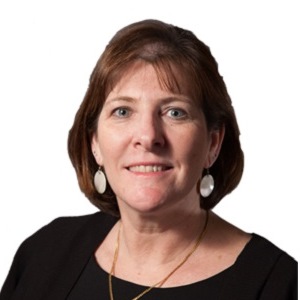 Joanna Eldridge, SM '93



Human Resources Vice President, MIT Sloan CIO Symposium Advisory Board Member and Life Sciences Events Co-Chair
Joanna Eldridge is a consultant at Keolis. In this IT role, she is the HR Transformation Leader and helps to set strategic technology priorities that are guiding the reinvention of the Human Resources Department. Prior to her current role, Joanna has held positions in HR technology leadership at Haemonetics, Akamai Technologies, CDM Smith and was a consultant for both Towers Perrin and KPMG.
Joanna received her Master of Science degree from the MIT Sloan School of Management in 1993 where she concentrated in Information Technology and Operations Management. She received her Bachelor of Science degree in Computer Information Systems from California State University, Los Angeles in 1989. Joanna serves on the Board of Directors for the MIT Sloan Alumni Club of Boston.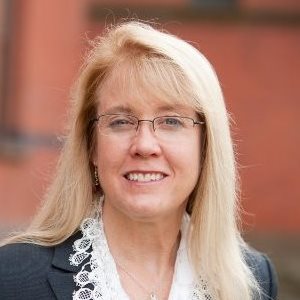 Pat Hubbell, SM '91



Entrepreneurship Events C0-Chair
Pat is presently co-founder of a bootstrapped start-up, Candorful, which matches experienced interviewers with transitioning military personnel to help them prep for job interviews. Previously, Pat was VP of Development for Keystone Strategy where she focused on rebuilding performance and talent development processes for Keystone's full team. Her key accomplishments included introduction of the concept and system for a Mentorship Mindset, creating a training interface to support key firm values and goals, and delivering training events to grow and develop the full team. Before joining Keystone, Pat was Senior Associate Director at Cornell's Johnson School of Management CMC where she created and delivered programming to students to prep them for consulting and technology roles.
During her time at Cornell she lead a technology team to develop a doublesided platform for matching students with alumni interview prep. She also revamped the career management process for preparing scientists and engineers for business roles. As Founder of OD Consulting, Pat worked on both process improvement projects and executive coaching.
Her coaching passion has been for military returning from Iraq and Afghanistan as well as veterans hoping to find their way to graduate education. At PRTM Management Consulting, Pat was a Consultant, Engagement Manager, and Special Projects Manager-reporting to the CEO for 12 years. In theseroles, Pat had the chance to impact change across multiple industries from production floor to the C-Suite. Pat has also worked as an engineer for Corning Inc., Eastman Kodak, and Digital Equipment Corp (DEC). Pat holds an MSM (MBA) in Management from MIT Sloan and a BS in Mechanical Engineering from The University of Rhode Island.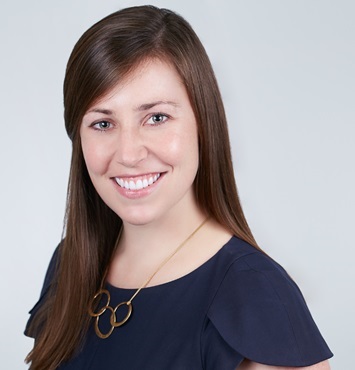 Kara Kelley, MBA '18

Assistant Vice President and Life Sciences Events C0-Chair
Kara is Associate Director, Business Development and Acquisitions at AbbVie. Prior to this new position she was Associate Director of Global Business Development at Takeda since January 2019. While at Sloan, her coursework primarily focused on the intersection of finance, healthcare, and innovation. On campus, she was an active member of the Sloan Student Senate, Sloan Women in Management (SWIM), Sloan Ambassadors, and is co-president of the Healthcare Club.
Prior to Sloan, Kara worked for seven years at a life sciences consulting firm, Trinity Partners, and was most recently in the project manager role. This past summer, she interned at Shire, a global biotechnology firm, in the corporate development group focused on transactions. Kara earned her BA at Harvard with a concentration in Medical Anthropology and minor in Economics. She is originally from the Boston area and will continue to in the city after graduation.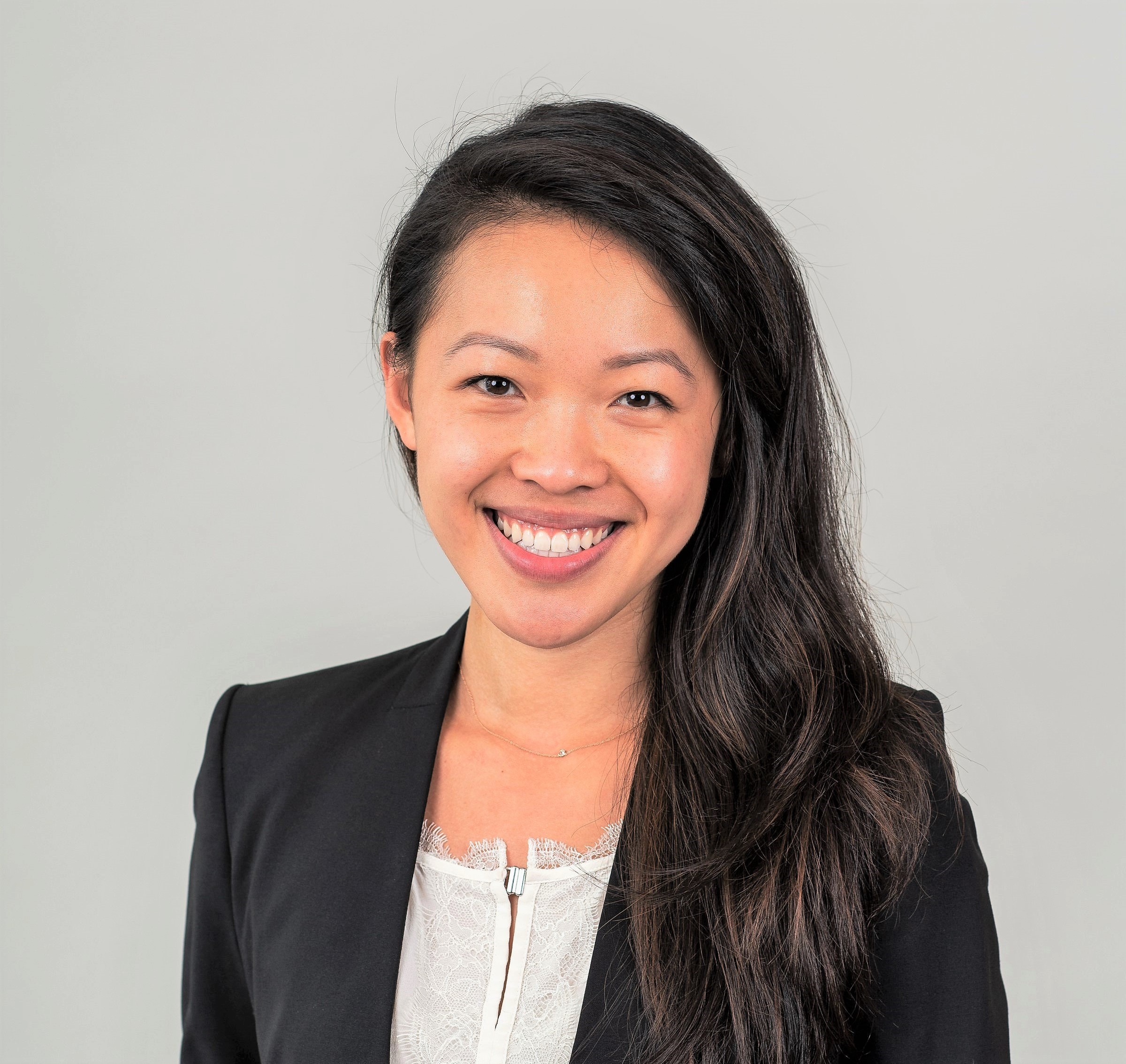 Jane Lu, MBA '20
Networking Co-Chair

Jane is an Associate at McKinsey & Co's Boston office. Her experience is focused on the life sciences sector; prior to McKinsey, she has worked at PureTech Health, and at the life sciences consulting firm Trinity Partners. While at Sloan, she was a Senator on the Sloan Senate, led the first ever 'Sloanies helping Sloanies: Enabling Career Connections" event for 200+ Sloan students and alumni, and was a lead planner for the MIT Sloan Healthcare and Bioinnovations Conference. She also co-led the running club Sloan n' Steady. Jane earned her BA in Economics from Dartmouth College, and her MBA in 2020 from MIT Sloan.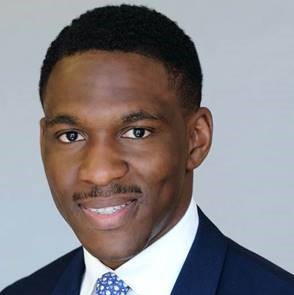 Ena Oru, MBA '21


Student Representative
Ena is currently a 2Y MBA candidate at MIT Sloan. Prior to MIT, he worked with several countries on mechanisms to improve access to new-to-market diagnostics and treatments, first at the Clinton Health Access Initiative and then at the infectious diseases program of the World Health Organization in Switzerland. At Sloan, he completed an accelerated R&D internship program at Eli Lilly, where he focused on rare neurologic disorders, and Fellowship at Gates Ventures, pursuing interests in pandemic preparedness. Ena is also the co-lead of the academics, admissions, and careers committee at the student senate. His interests are in next generation therapeutics, structural healthcare challenges, group cycling, and jazz music. Ena has an MD degree from Windsor University School of Medicine and an MPH from Columbia University Mailman School of Public Health.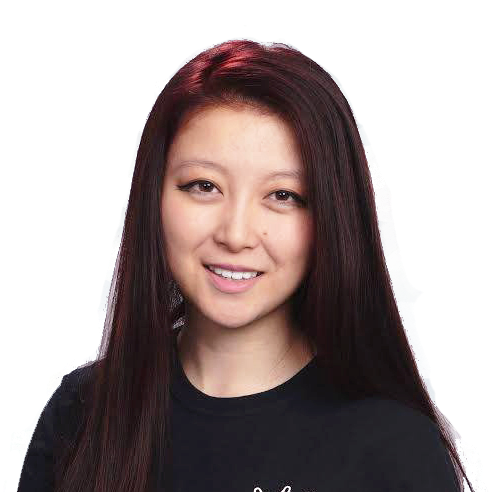 Christina Qi, SB '13



Entrepreneurship Events Co-Chair
Christina serves as Co-Founder and Partner at Domeyard LP, a hedge fund known for its focus on high frequency trading. Domeyard closed its Series C in 2017 and trades up to $1 billion USD per day. Her company's story was recently featured on the front page of Forbes. Christina brings experience in investment management, sales and trading, derivatives operations, and technology across Goldman Sachs, UBS Securities, Zions Bank, and MIT Lincoln Labs. Christina is a guest lecturer for Nobel Laureate Robert Merton's "Retirement Finance" class at MIT and was a guest lecturer and case study protagonist at Harvard Business School.
Christina serves on the 100 Women in Finance (100WF) U.S. Non-Profit Boards Committee and the Chartered Alternative Investment Analyst (CAIA) Scholarship Committee. Christina and her co-founders have been named to the Forbes 30 Under 30, Boston Business Journal's 40 Under 40, the Women Tech Council's Women Tech Awards, and the Scientific American Foundation's Scientific American Award. Christina is a CAIA Charterholder.

Jeremy Seidman, MBA '03


MIT Sloan CFO Summit Chair
Jeremy is a Managing Director at UBS Financial Services, and joined UBS in 2015 after 10 years at Credit Suisse Private Bank, where he also served on Credit Suisse's Advisory Council, a 14-person leadership team in the Private Bank.
Jeremy graduated cum laude from the University of Pennsylvania, and holds an MBA from the MIT Sloan School of Management with a focus in Financial Management. In 2003, Jeremy founded the MIT CFO Summit (www.mitcfo.com), the premier forum for corporate finance executives, and continues to serve as chairperson. Jeremy is frequently contacted by members of the media for his insights into business and strategic issues facing the CFO, and has been quoted by Bloomberg, Wall Street Journal, and Boston Business Journal. Jeremy currently serves on the advisory boards for Coaching4Change, and MIT Sloan. Jeremy, his wife, son, and daughter live in Wellesley, and enjoy skiing as often as possible at Loon Mountain in NH.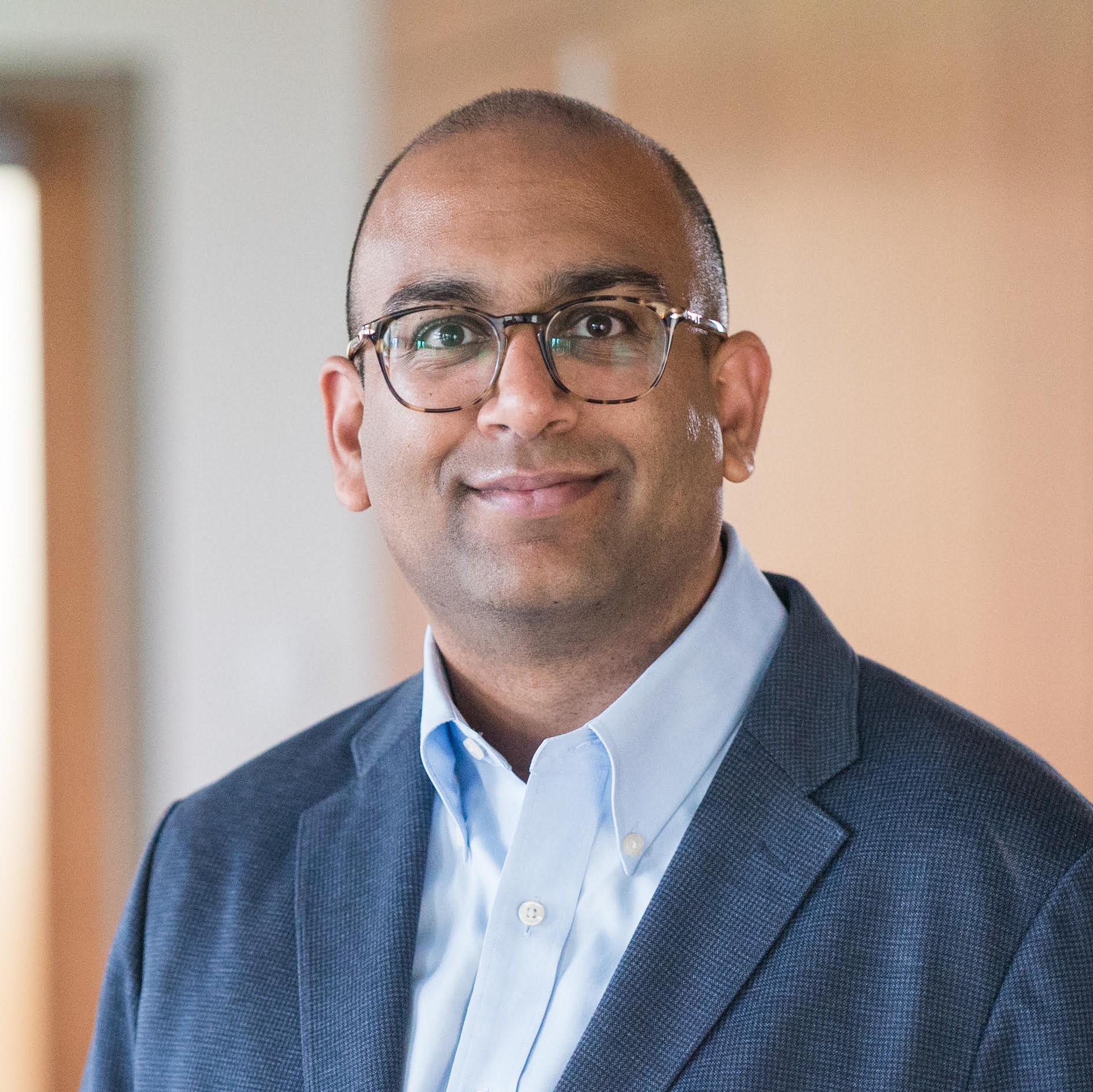 Sahil Vivek Joshi, MBA '20

Entrepreneurship Events
Sahil is Principal Lead at Google, where he enables the growth of Google's largest clients through strategy development and analytics. His previous experience includes strategy development roles at KKR, Bridgewater Associates, and Monitor Deloitte. Across these roles, Sahil has been focused on helping organizations promote sustainability, drive inclusive economic growth, and adapt to disruptive technologies.
Sahil earned his MBA from MIT Sloan with Certificates in Sustainability and Entrepreneurship & Innovation. At Sloan, he was awarded the Legatum Fellowship and the Miriam Sherburne Scholarship, an achievement award for leadership and community contributions. Sahil also holds a Master of Public Administration from the Harvard Kennedy School of Government and a BA from Dartmouth College.