Negotiating Job Offers
Learn how to conduct real-world negotiations for job offers/temporary contracts, bonuses, titles, benefits, time off and more in multiple work environments.
Description: Mark Newall and Penny Locey of Keystone Associates will prepare attendees to conduct real-world negotiations for job offers/temporary contracts, bonuses, titles, benefits, time off and more in multiple work environments. Through hands- on work and discussion, they will help attendees identify what is important to them, develop language for negotiations, and personalize a checklist of areas to consider for negotiations.
Mark and Penny will also review the stages and timing of the negotiation process, and specifically address issues like how to respond effectively to an offer that doesn't meet expectations, and how to balance bringing multiple offers together at once. session will focus on gaining a better understanding of where the actual negotiation process begins and ends. Learn how to communicate your personal brand and value proposition to the hiring organization. Understand the offer from the company's perspective, and think like the buyer to help define the unique components of your compensation package.
Speaker Bios: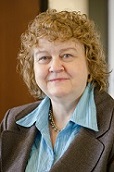 Pennell Locey, Vice President and leader of Keystone Associates' individual delivery practice, is a member of the Consulting Practice Leadership Team.
Penny has over 25 years experience in career management, human resources, and leadership development. As an HR business partner and organizational development practitioner, she has coached executives and teams to significantly improve business and personal results. Her wide-ranging career management background includes leading career and executive development at Polaroid Corporation, consulting to organizations on implementing organization-wide training, succession planning and talent management programs, and running a successful independent career consulting practice. She has headed restructuring, redeployment and retraining programs including partnering with MA Division of Career Services, MA Rapid Response and Worcester Polytechnic Institute on the design and delivery of a model biotechnology retraining program for displaced chemical workers. Penny was a college career planning and placement office director and taught graduate career counseling courses at Boston College.
As a founding member of the Independent Career Counseling Consortium and co-founder of a regional professional organization for Career Consultants (New England Institute for Career Development), Penny has been a frequent speaker and guest lecturer, and has been a regular contributor to the media.
Penny holds a Masters of Education from Boston University in Counseling Psychology and a Bachelor of Arts from Wellesley College.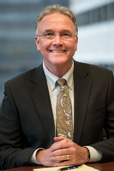 Mark Newall, Senior Vice President, partners with attorneys and business executives as they navigate their career transitions while exploring their professional options and advancing their careers.
Mark has more than 25 years of human resources management and professional development experience in professional services firms and high tech environments. Prior to joining Keystone, Mark was the Director of Human Resources at Brown Rudnick, an international law firm based in Boston. At Brown Rudnick, Mark was responsible for managing the performance of professionals at all levels, which included coaching managers, associates and partners. Previously, he designed and delivered training programs in Human Resources and Educational Services at Digital Equipment Corporation's world headquarters. Mark is frequently requested to speak for the Boston Lawyers Group on topics such as diversity, staffing and retention, and coaching.
Mark is an active member of the Executive Career Global Network adn the LinkedIn Human Resources Group. He holds a Bachelor's degree in Business Education from Salem State University.
Date

Thursday, Feb 26, 2015

Time

6:30PM-8:00PM

Place

MIT Sloan, E62 - 221

Price

Free for Sloan Alumni
$10 Students/Sloan Fellows
$40 General Registration
Event Information
EVENT DATE:
Thursday, Feb 26 2015 at 6:30pm - 8:00pm
[ iCal ]
LOCATION:
MIT Sloan E62-221
100 Main Street
Cambridge, MA 02138