Optimize the relationship between job candidate and executive recruiter with insiders' views from Keystone Associates and WinterWyman.
Description: Recruiters can be major asset to your job search campaign – if you have a realistic understanding of what they can and cannot do for you. Job seekers who have mastered the art of working with recruiters gain access to hidden job opportunities and benefit from a search firm's detailed knowledge about their market/industry.
Join Steve Kasmouski of WinterWyman and Stephanie Daniel of Keystone Associates for an interactive discussion on proven ways to partner with recruiters who understand your industry and can facilitate your search efforts. Steve will offer real-life scenarios from his vantage point as a recruiter and Stephanie, as a career consultant, will talk about how she advises her clients to integrate this important resource into their overall career management strategy.
Speakers: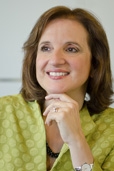 Stephanie Daniel, SVP, Keystone Associates
Stephanie Daniel oversees the consulting and delivery services for all Keystone Associates' offices throughout New England. Stephanie is a seasoned career management, human resources and staffing professional who joined Keystone Associates in 2002.

Prior to that, Stephanie was the director of client services for a Massachusetts-based human resources consulting firm where she was responsible for business development and operations. Previously she worked as the director of human resources, and as director of career and alumni services for both public and private educational institutions.

In her role at Keystone Associates, Stephanie advises professionals in career transition and manages the design and delivery of candidate career development programs, including the Master the Arts career series and live and on-demand webinars in topics ranging from managing change to negotiating job offers.

Stephanie has blogged for Boston.com and frequently speaks to human resources professionals and candidates on how to use Social Networking tools to improve career development activities.

Stephanie holds a Masters in Career Education and Counseling from Boston University and a BA in Spanish and Psychology from the University of Massachusetts Amherst.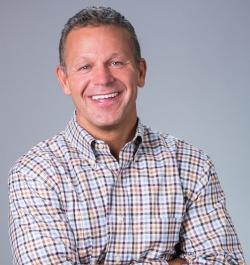 Stephen Kasmouski, President, WinterWyman Search
Steve Kasmouski is Co-President of WinterWyman's Search practice and is responsible for the overall strategy and operations of the firm. Steve has over 20 years of experience as a recruiter and started his career as a technology recruiter at WinterWyman in 1994.
After a successful career as recruiter and general manager, Steve was asked to lead WinterWyman's Search practices in 2012.
Prior to joining WinterWyman, Steve was a District Sales Manager at Collette Tours. He holds a Bachelor's degree in Communications and Philosophy from the University of New Hampshire.​
Date

Wednesday, April 15, 2015

Time

6:30PM-8:00PM

Place

MIT Sloan, E51 - 325

Price

Free for Sloan Alumni
$10 Students/Sloan Fellows
$40 General Registration
Event Information
EVENT DATE:
Wednesday, Apr 15 2015 at 6:30pm - 8:00pm
[ iCal ]
LOCATION:
MIT Sloan E51-325
50 Memorial Drive Corner of Wadsworth
Cambridge, MA 02142