Join panelists Mark Newall, Colleen Torell and Bryn Panee Burkhart for a presentation on LinkedIn networking tactics.
LinkedIn is the world's largest professional network on the Internet with 200 million members and growing at the rate of two new members per second. Recruiters and companies are increasingly turning to LinkedIn to post jobs and search for talent.
Please join us for a panel presentation moderated by Sean Brown, SM 1994, and an interactive workshop to learn little known tips and best practices including how to:
-Use LinkedIn as a primary job search tool
-Create your own brand
-Get your profile noticed by the right people
-Make connections to enhance your job search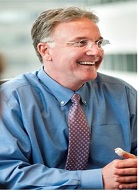 Mark Newall, an executive career management thought-leader, is a Partner at Essex Partners. He has more than 25 years of career management, professional development and human resources experience. At Essex Partners, he works with executives across industries, including law, financial services, heatlthcare, private equity, life sciences and biotechnology. He provides clients with his in-depth knowlege into the strategic and tactical elements of the transition process along with his expertise in helping clients to plan and execute on all aspects of career development and change.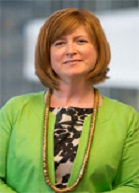 Colleen Torell is a one-on-one career management consultant. She advises managers, executives and professional individual contributors through their career transitions. As leader of Keystone Associates Legal Team, she also offers in-depth and specialized career management solutions for attorneys and legal professionals at all levels.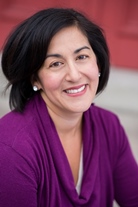 Bryn Panee Burkhart is the Associate Director of Alumni Career Development within the MIT Sloan CDO (Career Development Office). In this part-time role, she works with all MIT Sloan graduates to provide career guidance related to job search strategies, career transitions, networking and interview preparation, and how to develop effective resumes, cover letters and LinkedIn profiles. Bryn has been at MIT Sloan since 2006, and previously managed Employer Relations and Recruiting in the CDO.
Date: Tuesday, March 22, 2016
Time: 6:30 - 8:00pm (6:30-7:00pm dinner & networking)
Venue: MIT Sloan Building E62, Room 262, 100 Main Street, Cambridge - ROOM CHANGE
Parking: We recommend public transportation, if available. The closest parking lot is next to Building E51/Amherst Street. After 5:00pm, you will not need an MIT Parking Permit. Click HERE for MIT Parking information.
REGISTER BELOW:
Event Information
EVENT DATE:
Tuesday, Mar 22 2016 at 6:30pm - 8:00pm
[ iCal ]
LOCATION:
MIT Sloan Building E62, Room 262
100 Main Street
Cambridge, MA 02142