Personal Branding 2.0 (CS # 66)
Everyone has a personal brand, but it's more important now than ever to actively manage it, both inside your organization as well as in the outside world. At five key common inflection points in your career, you will need to take an even more active stance toward managing your brand.
In this session, we will focus on:
Tools to discover, define, and differentiate your brand
Levers beyond social media that you can use to influence your brand
The five career inflection points and actions you should take at each stage
Presenters' biographies: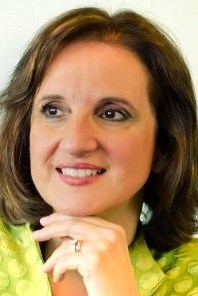 Stephanie Daniel is Senior Partner, Keystone Associates. She is a senior career management executive with broad experience in strategic planning; program management; training and instructional design; and recruitment and staffing. She has a particular passion for working with individuals who are reassessing their careers and seeking new venues in which to apply their talents, experiences, and interests. Over the years, Ms. Daniel has guided hundreds of professionals in their search for new and meaningful work. At Keystone Associates, in addition to her career consulting work, Ms. Daniel oversees business operations to ensure the highest level of client satisfaction and works as a member of the executive leadership team to set the strategic direction for the company. She is a Certified Master Career Consultant through Career Partners International (CPI) and the recipient of CPI's 2013 Above and Beyond Award for her contribution to the development of a new career technology portal.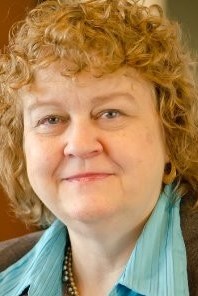 Penny Locey is Vice President, Keystone Associates. She is a career development specialist and consulting practice leader with OD/MD and HR Partnership background. Her specialties include career coaching for individuals in transition or seeking meaningful/fulfilling worklives; career development programs inside/outside organizations; needs and career assessment toolkits; management training post-downsizing or major organizational change; talent management and increasing employee resiliency/engagement; succession/retention planning; leadership and management development and coaching; and team development. She is a certified Master Career Consultant through Career Partners International; and certified in New Horizons Retirement planning. Ms. Locey manages 1x1 service delivery and site leaders for Keystone Associates' career transition consulting practice. She serves as lead consultant on in-service training; delivers group seminars on job search topics; provides on-site services to companies; interprets assessments and consults with executives and professionals on their career choice and job search. She opened and managed an adjunct Boston office during major Massachusetts downsizing as well as a lead /participate on committees on new business initiatives.
Date: Wednesday, June 20, 2018
Time: 6:30 - 8:00pm (6:30 - 7:00pm: light supper & networking)
Venue: MIT Sloan, Building E51, Room 325, Cambridge
On-Campus Free Parking: Due to the never-ending construction, Sloan's Hermann Garage is only accessible via Main Street. It is a small garage without a gate, and directly under the Sloan library. Another option is the Amherst Street/E51 lot. These parking lots are free after 5pm. A close public parking lot is Kendall Center Green Garage, next to the Marriott Hotel. The entrance is 90 Broadway Street. For other pay lots near MIT, click here.