Events > September 2013
Big Data "Unconference"
Wednesday, 09/18/13 at 6:30pm - 8:00pm
Join us for pizza and open discussion around Big Data topics. In this session the Alumni Association will be introducing a new concept to our events, an unconference, a number of audience/participant driven parallel roundtable discussions.


---

Red Sox vs. Orioles: Networking, Turnarounds, and a Pennant Race
Thursday, 09/19/13 at 6:00pm - 10:00pm ***TODAY!***
SOLD OUT From Worst to First? Not to be a jinx, but perhaps a chance to witness a piece of baseball history!


---

Community Service Project: Boston Harbor Island Stewardship Day
Saturday, 09/21/13 at 9:00am - 2:30pm ...2 days away!
SOLD OUT On Saturday, September 21 we will be on one of Boston Harbor's Islands working on a variety of tasks to help maintain the island. Your friends and family are invited to join in!


---

MIT Sloan CIO Symposium - Organizing Team Kickoff Dinner
Monday, 09/23/13 at 6:00pm - 9:00pm ...4 days away!
Help set the stage for the 2014 event! We will be discussing the Theme, teams for 2014, panel topics, speaker ideas, and other great stuff. Don't miss out on the fun!


---

Sloan 5 Happy Hour at Tia's
Friday, 09/27/13 at 6:00pm - 9:00pm ...8 days away!
Attention Sloan alumni classes 2009-2013! Your Sloan 5 Representatives, representing recent alums, have planned an awesome happy hour for Friday, September 27.


---

SUN
MON
TUE
WED
THU
FRI
SAT
1
2
3
4
5
6
7
8
9
10
11
12
13
14
15
16
17
18*
19*
20
21*
22
23*
24
25
26
27*
28
29
30
Recent Events...


MIT Entrepreneur + VC Networking Event (BIEN #24)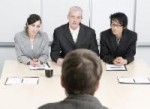 09/16/19, 6:00pm
Join MITSBAA and VC leaders for an evening of networking, a panel featuring Boston's top VCs, and a light dinner with desserts!

---
Sustainable Saturday: 15th Annual Boston Harbor Island Stewardship Day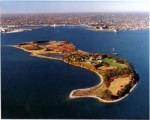 09/7/19, 9:00am
Sloanies, join us for a day of stewardship on Thompson Island, one of Boston Harbor's spectacular islands.

---
Women and Wine Wednesdays - September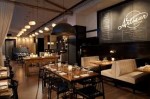 09/4/19, 6:00pm
Kick off Fall with the September Women and Wine Wednesdays on September 4! Please join us.

---
4th Annual Alumni Event at The Beachcomber, Wellfleet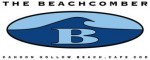 08/17/19, 6:00pm
Join us at The Beachcomber in Wellfleet for some fun courtesy of the Sloan Boston Alumni Association.

---
Women and Wine Wednesdays-August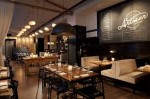 08/7/19, 6:00pm
Join us as celebrate Summer!

---
MIT Alumni Founders Therapy Roundtable #5 (BIEN #23)
07/24/19, 6:30pm
Are you a startup founder? What particular issues are you facing & would like to discuss with other founders?

---
2nd Annual Family Beach BBQ Outing at Morses Pond in Wellesley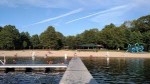 07/21/19, 10:00am
Grab the kids and join other Boston-area MIT Sloan Alumni families for a day at the private beach at Morses Pond in Wellesley.

---
2nd CEO Roundtable Event (CS #77)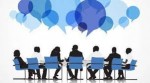 06/25/19, 7:30am
CEO peer to peer groups are recognized as one of the most viable success factors in helping CEOs build successful companies.

---
Women and Wine Wednesdays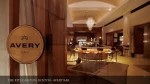 06/5/19, 6:00pm
Join us as we welcome the trail-blazing women of the Class of 2019!

---
16th Annual MIT Sloan CIO Symposium: "Leading the Smarter Enterprise"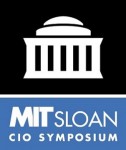 05/22/19, 7:30am
Very Early Bird Special - $345 - ends January 15, 2019!

---