Events > March 2018
Negotiations: Principles, Techniques, and Results (CS #63)
Tuesday, 03/6/18 at 6:30pm - 8:00pm
Learn how to determine your market value; develop language and confidence around negotiation techniques, review and discuss the stages of the negotiation process.


---

Women and Wine Wednesdays (A Cross B- School Networking Event)
Wednesday, 03/7/18 at 6:00pm - 9:00pm
Continue the momentum and meet up with fellow B-School Alumnae by joining us at the Avery Bar!


---

16th Annual MIT Sloan Healthcare & BioInnovations Conference
Thursday, 03/8/18 at 5:00pm - Friday, 03/9/18 at 6:00pm
Theme: Pathways to Innovation in Healthcare


---

MIT Women's Unconference: Completing the Equation
Friday, 03/9/18 at 5:00pm - Saturday, 03/10/18 at 7:00pm
As one of the most prestigious universities producing alumnae in engineering and science in the world, MIT is in a unique position to be a leader in the discussions around the many challenges still facing women in industry, academia, and government today.


---

Startup IP Law Panel (BIEN Speaker Series)
Thursday, 03/15/18 at 6:30pm - 8:00pm
Are you working on a start-up and trying to understand how to protect your IP?


---

Advanced Tech: Autonomous & Drone Technologies & Startup Showcase
Thursday, 03/22/18 at 5:30pm - 9:00pm
Come listen to a panel of experts from Raytheon, the U.S. Air Force AFwerX, and Draper Labs discuss recent and future innovations in technologies.


---

SUN
MON
TUE
WED
THU
FRI
SAT
1
2
3
4
5
6*
7*
8*
9*
10
11
12
13
14
15*
16
17
18
19
20
21
22*
23
24
25
26
27
28
29
30
31
Recent Events...


2018 MIT Sloan Boston Alumni Holiday Party @ the Ritz
12/7/18, 6:30pm
You're invited to celebrate the season with Boston-Area Alumni at the Ritz-Carlton Hotel, just steps from the Boston Common.

---
"Developing Your Management Style" with Colleen Torell (CS #71)

11/27/18, 6:30pm
What's your reputation as a manager?

---
"Fourth Tuesday" Cross B-School Happy Hour - MetroWest (A Cross B- School Networking Event)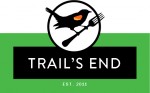 11/27/18, 6:00pm
This event is designed to give MBA graduates and their friends an opportunity to socialize and network in a relaxed setting.

---
2018 MIT Sloan CFO Summit: "A CFO's Bold Moves"
11/15/18, 7:30am
Sold Out. Email info@mitcfo.com to be added to the waitlist.

---
Women and Wine Wednesdays (A Cross B- School Networking Event)
11/7/18, 6:00pm
Continue the momentum and meet up with fellow B-School Alumnae by joining us at the Artisan Bistro!

---
A Fireside Chat with Sherwin Greenblatt (BIEN Event)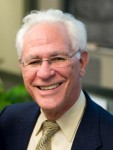 11/1/18, 6:00pm
President Emeritus of Bose Corp, Director of MIT Venture Mentoring Service

---
Volunteer Consulting Opportunities Information Session (CS #70)
10/25/18, 6:30pm
Are you thinking about transitioning to a role in the non-profit space, or making an impact on a Boston-area non-profit?

---
30 Second Commercial: A Tool for Networking Success (CS #69)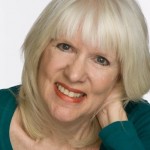 10/24/18, 6:30pm
A well-crafted 30-second commercial is the cornerstone of an effective networking strategy.

---
Is it Time to Change the Way we Think about Concussions?

10/23/18, 6:00pm
Mild traumatic brain injuries are among the most common neurological conditions, afflicting up to 3.8 million Americans a year, according to some estimates. And yet there is a pressing need for more education.

---
Life Sciences Interest Group – 3rd Networking Reception
10/17/18, 5:30pm
Network with professionals in Biotech, Pharmaceutical, Medical Device and other Life Sciences industries.

---