Events > November 2022
"Preparing for the "The New 'Retirement'" (#99)
Tuesday, 11/1/22 at 6:30pm - 8:00pm
The idea of "Retirement Planning" has usually referred to the financial aspects of retirement. While finances are a critical component, there are other aspects of preparation that make for a fulfilling retirement.


---

2022 MIT Sloan CFO Summit: "20 Years of CFO Impact"
Thursday, 11/17/22 at 7:30am - 6:30pm
World-class financial executives and leading academics address practical challenges and strategic solutions. Learn and connect at keynotes, breakout panels, networking opportunities and more


---

Holiday Delights: Mixology for Holiday Entertaining (Resilience Series)
Tuesday, 11/29/22 at 6:30pm - 8:00pm
Virtual Event. It's the holiday season! Are you planning a holiday gathering, join Jared Sadoian, MIT SB'10, to mix three holiday-infused variations on classic cocktails. This is part of the Resilience Series.


---

SUN
MON
TUE
WED
THU
FRI
SAT
1*
2
3
4
5
6
7
8
9
10
11
12
13
14
15
16
17*
18
19
20
21
22
23
24
25
26
27
28
29*
30
Recent Events...


Holiday Mixology (MITSBAA Resilience Series)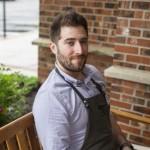 11/30/23, 6:30pm
Welcome back Jaclyn Selby, MBA 2021, and Founder of Sous Chef, along with her colleague and mixologist, Presley Green to elevate our "spirits" in time for the holidays!

---
Conflict: A Conversation with General David Petraeus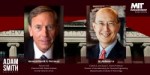 11/28/23, 11:00am
The Adam Smith Society will be hosting a conversation with David Petraeus, retired four-star general, former director of the CIA, and partner in the global investment firm KKR. Interviewed by Professor Andrew Lo.

---
MIT Sloan CFO Summit: "Delivering Results"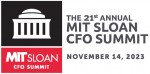 11/14/23, 7:30am
CFOs deliver results. From start-ups to established companies, private or public, across all industries, CFOs help set goals, establish processes, and deliver outcome. Join 400+ financial executives for the 21st annual MIT Sloan CFO Summit.

---
Job Search 2.0: LinkedIn + ChatGPT Secrets Revealed
11/7/23, 12:00pm
Hiring today looks very different than it did 20 years ago. Applicant Tracking Systems, AI keyword matching, and LinkedIn Recruiter mean that it's the rare recruiter who's just sitting there looking through paper resumes.

---
Women & Wine Wednesdays: Collaborative Networking with MIT Sloan Alumnae & Friends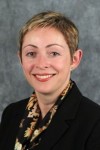 11/1/23, 6:00pm
What is "Personal Branding" and why is it important to your career?

---
Volunteer Consulting with Boston-area Nonprofits Hybrid Information Session (Career Series 105)
10/25/23, 6:30pm
MIT Sloan Alumni, would you like to provide your skills to make an impact on a Boston-area non-profit? Are you thinking about transitioning to a role in the non-profit sector?

---
"Unlocking Your Career Potential" (Career Series #104)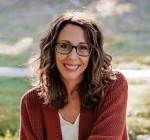 10/11/23, 6:30pm
"Mastering Mindset, Clarity, and Success as a Job Seeker". Victoria Rayel, VP, Keystone Partners will facilitate a workshop to give us career clarity and perspective.

---
Women & Wine Wednesdays: Collaborative Networking with MIT Sloan Alumnae & Friends
10/4/23, 6:00pm
Career Pivots: Lifelong Learning Do you have the courage to make it happen?

---
MIT Sloan Student and Alumni Welcome Reception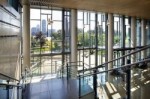 09/20/23, 6:00pm
Join fellow alumni to welcome incoming and returning students as the academic year begins.

---
"Empower your Presence, Connection & Resilience with Emotional Wellness"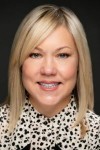 09/13/23, 6:30pm
(MITSBAA Resilience Series) Join Vyda Bielkus, Sloan MBA '20 for an interactive workshop.

---