Events > January 2023
Women & Wine Wednesdays - Happy New Year!
Wednesday, 01/4/23 at 6:00pm - 9:00pm
We are excited to have MIT alumnae Dr. Anita Goel, MD, PhD, CEO and Co-Founder of Nanobiosym, and her sister and Co-Founder, Lisa Goel, MBA '22, join us for a Fireside Chat to share the fascinating story of their company, Nanobiosym.


---

"Getting Back to It...Exercise" (Resilience Series)
Wednesday, 01/11/23 at 6:30pm - 8:00pm
Join us for this virtual event. Wondering what it would be like to move from that 1 mile walk to a running routine? Wondering what exercise options are safe for your knees/feet/back/body?


---

SUN
MON
TUE
WED
THU
FRI
SAT
1
2
3
4*
5
6
7
8
9
10
11*
12
13
14
15
16
17
18
19
20
21
22
23
24
25
26
27
28
29
30
31
Recent Events...


5 Strategies that Will Guarantee You a Better Job in 2023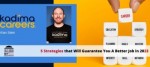 02/2/23, 6:00pm
Want to accelerate your career in 2023? Join us for an event with Alan Stein, CEO of Kadima Careers, where he seeks to accelerate the careers of 1 million underestimated individuals by 2040.

---
Women & Wine Wednesdays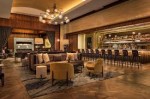 02/1/23, 6:00pm
Sherri Fiore and Jeffery Lauria of iCorps Technologies join us to chat about the opportunities for women in today's evolving and often complex world of cybersecurity.

---
"Getting Back to It...Exercise" (Resilience Series)
01/11/23, 6:30pm
Join us for this virtual event. Wondering what it would be like to move from that 1 mile walk to a running routine? Wondering what exercise options are safe for your knees/feet/back/body?

---
Women & Wine Wednesdays - Happy New Year!
01/4/23, 6:00pm
We are excited to have MIT alumnae Dr. Anita Goel, MD, PhD, CEO and Co-Founder of Nanobiosym, and her sister and Co-Founder, Lisa Goel, MBA '22, join us for a Fireside Chat to share the fascinating story of their company, Nanobiosym.

---
"Onboarding Today – Keys to Success", Sarah Scudder, Kim Littlefield (CS #100)

12/14/22, 6:30pm
Virtual Event. How many people do you know who started new jobs during the pandemic while they were fully remote? We are also celebrating our 100th Career Management Series. Join us!

---
"Second Tuesday" Cross B-School Happy Hour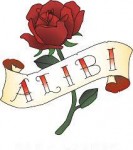 12/13/22, 6:00pm
Bring a friend, work colleagues, "significant other", etc. to network with fellow MBAers.

---
Holiday Delights: Cheese, Chocolate & Wine Tasting (Resilience Series)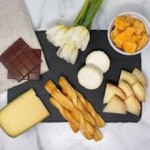 12/8/22, 6:30pm
This is a Zoom event. Join us to refine your skills in cheese, chocolate and wine tasting. What's not to love!?

---
2022 MIT Sloan Boston Alumni Holiday Party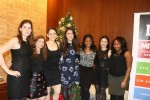 12/3/22, 6:30pm
For the first time in 3 years, we invite you to join us in person to celebrate the holiday season with other Boston Area MIT Sloan Alumni and friends!

---
Holiday Delights: Mixology for Holiday Entertaining (Resilience Series)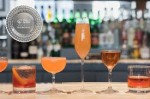 11/29/22, 6:30pm
Virtual Event. It's the holiday season! Are you planning a holiday gathering, join Jared Sadoian, MIT SB'10, to mix three holiday-infused variations on classic cocktails. This is part of the Resilience Series.

---
2022 MIT Sloan CFO Summit: "20 Years of CFO Impact"
11/17/22, 7:30am
World-class financial executives and leading academics address practical challenges and strategic solutions. Learn and connect at keynotes, breakout panels, networking opportunities and more

---